Unlocking the Science of the Endocannabinoid System
CannaKeys 360° puts the science of the ECS at your fingertips to build your knowledge and improve outcomes
---
#1 source of the science of the endocannabinoid system, aggregated for easy access.
313
Studies Added in Last 90 Days
275
Total Medical Conditions
Cannakeys 360° is the top resource for ECS science. Here are the primary features of the best platform available:
Medical Condition Search
Search condition specific science presented with key data points aggregated for ease of use
Organ System Search
Explore system level science of cannabis and the endocannabinoid system to highlight trends and gain specialized insights
Cannabinoid Search
Execute targeted searches for a wide range of cannabinoids clarify the state of science and clinical trends for CBD, THC, and beyond
Terpene Search
Cut through the white noise with the full science of terpenes at your fingertips
Chemotype Guidance
Find at a glance guidance for chemotype trends to help inform medical decisions and cannabis product choices
Full Filtering Capability
With full filtering across a wide range of data points, find just the science that meets your needs
Dashboard Insights
With each search, the research dashboard output provides critical insights and trends including study breakdowns and Strength of Science ratings
Clinical Dosing Summary
Review dosing details by medical condition from clinical studies to support critical patient decisions
Full View of ECS Science
Cannakeys 360° provides the only up-to-date source of the science of cannabis and related therapies, aggregated for ease of use
…a real-time meta-analysis of science of the endocannabinoid system.
Latest Articles
We frequently post new articles about specific health conditions, cannabinoids and
the science of the endocannabinoid system. Browse our most recent articles below.
The reason why cannabis can work so very well for so many different patient populations…
---
CannaKeys 360° is Used & Recommended by
Patients Out of Time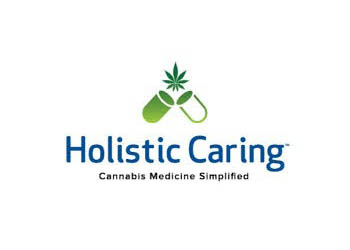 Holistic Caring
Cannabis Nurses Network
American Cannabis Nurses Association
Entourage Consulting
The Cannigma
John Patrick University
WeCann Endocannabinoid Academy
Leaf 411
INCA
National Clinical Director Consortium
Cannabis Nurses of Color
Association of Cannabinoid Specialists
EduCanNation
CSCI logo cannakeys site
International Society of Cannabis Pharmacists logo
Ohio Medical Marijuana Physicians Association (OMMPA)
---
The features that put the science of the endocannabinoid system at your fingertips.
With filtered searches for condition, cannabinoid, terpene, or organ system, explore the outputs that doctors, nurses, patients, and the cannabis industry trust.
---
Explore the Cannakeys Dashboard
Before Cannakeys 360°, exploring the science of the endocannabinoid system meant combing through study links, searching various keywords, and scanning search results. This time-consuming process had to be repeated continually as new science was published. With the Cannakeys 360° dashboard, the relevant science is displayed and broken down and will immediately adjust to filtering.
---
Work with the Emerging Science
Working with the emerging science of the endocannabinoid system usually means folders with links to published studies. With the Cannakeys 360° studies list, your target studies are listed with key data points displayed and with ability to drill down to the published study.
---
At-A-Glance Summaries
With each of the four searches in Cannakeys 360°, medical condition, cannabinoid, terpene, and organ system, a summary of important information is provided as part of the search output. For medical conditions, this section includes ICD-10 association and click through to the associated pages.
---
Cannakeys 360° is designed to provide a full real-time view of the science for a wide range of stakeholders.
---
Healthcare
Cannakeys 360° has the information they need to learn about ECS therapies and understand the best guidance the science provides.
Learn the state of the science for 235 conditions and the ECS
Understand where critical clinical guidance is available
Improve patient outcomes utilizing chemotype-based trends
Save time and money and support more patients
Patients
Cannakeys 360° has access to the state of the science with easy to understand related data and summary information
Learn the state of science for specific conditions
Understand the nature of cannabis chemotypes and the related science
Become informed on possible approaches to discuss with your doctor or caregiver
Take more control of your healthcare choices with the latest information
Policy Makers
Cannakeys 360° has access to the state of the science to help make more informed policy with regard to cannabis and related therapies
Access immediate answers to questions around the state of the science of cannabis
Targeted searches reveal specifics for cannabinoids, terpenes, and medical applications
Rebut prohibitionist claims to "a lack of science" in real time
Develop informed public policy and better approaches to patient care
Industry
Cannakeys 360° has access to the state of the science to help provide targeted information relevant to patients and consumers
Develop a deeper view of the science and cannabis chemotypes
Utilize a platform that provides targeted up-to-date science information
Detailed terpene and cannabinoid science that surpasses any other platform
Provides value-add information to help consumers find the right products
---
Testimonials
Cannakeys is a disruptive tool, gathering the most reliable sources of study and research regarding medical cannabis in a very practical, dynamic, and up-to-date way. My feeling is that Cannakeys will become "the PubMed of Endocannabinoid Medicine", everyone's reference source for searching qualified scientific evidence in the field.
—Patricia Montagner, Neurosurgeon, Founder- WeCann Academy
CannaKeys is the best and most comprehensive site for tracking down the academic literature on cannabis. The menu is easy to navigate and the database very thorough. This platform should be compulsory for all medical practitioners and others wanting to prescribe cannabis in order to keep them up to date with this increasingly complex literature.
—Mike Barnes, Honorary Professor of Neurological Rehabilitation, Founding Chair- Medical Cannabis Clinicians Society UK
CannaKeys360 is a remarkable service; at first glance, it's easy to miss its importance. It provides both a quick way to survey the state of the data in cannabinoid science and the ability to dive deeply into that data. The dashboard makes it abundantly clear where there is clinically relevant knowledge which is crucial for practitioners, scientists, and regulators.
—Jordan Tishler MD, President, Association of Cannabinoid Specialists, CEO/CMO, InhaleMD
If it weren't for CannaKeys, I would feel completely lost in all the research, and would have a hard time not feeling like a quack who reads one study and uses it to formulate recommendations and beliefs that may quickly be outdated. I can't devote all the time needed to comprehensively research a topic and still have time to work with patients and run a business. CannaKeys has changed the game and I am more than happy to subscribe and support their product because without it, patients would continue to suffer and receive out-dated information from practitioners. CannaKeys makes my business possible.
— Abby Payne, BSN, RN, owner of NurseAbby, LLC
CannaKeys 360 is the answer to one of the biggest challenges in cannabis: finding quality research that supports cannabis medicine. The industry has been in need of a database that compiles and ranks cannabinoid research and CannaKeys 360 delivers just that. This will be a game changer for many of us who are seeking research to support our practice.
—Eloise Thiesen, RN, MSN, AGPCNP-BC, President, American Cannabis Nurses Association and Cofounder/Chief Visionary Officer, Radicle Health
As a Nurse working in the cannabis formulation and biotechnology space, I have found the CannaKeys platform to be a wonderful resource. I can jump on the platform and within seconds have an overview of nearly any phytocannabinoid that I am interested in. I am excited to continue to use this resource and explore more cannabis literature as CannaKeys expands.
–Nicole Foss, MSN, MBA, RN, SVP Administration Nextraction
Too many rely on 'Dr Google' to treat themselves and loved ones without the necessary tools to separate the science from the hype. If you are a physician, this is the one-stop source for facts. If you are a patient CannaKeys 360 gives you confidence that your life isn't in the hands of budtenders and social media. It is also a great place to direct your healthcare professional for education on why you are including cannabis in your treatment plan.
—Mara Gordon, Co-Founder of Aunt Zelda's™, Zelda Therapeutics (now Zelira Therapeutics), and Octopi Wellness™
---
Get Started with CannaKeys 360° Today
Start exploring the science today to enhance your knowledge and help improve your treatment outcomes.